National Treasure Wiki is a community site that anyone can contribute to. Discover, share and add your knowledge!
Trending articles
Popular categories
View full main page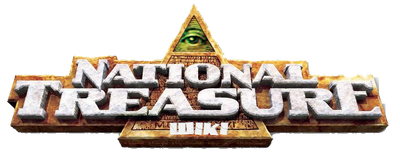 Featured character
Ian Howe is a treasure hunter who is after the Templar Treasure and does not care who he has to kill or what he has to destroy to do so.
Ian finances a trip to the Canadian Arctic, specifically the lost ship Charlotte, where Benjamin Franklin Gates says there is a treasure waiting for them. However, they find there is just another clue and it leads to the Declaration of Independence. Ian says the only way to see the back where the clue is to steal it and he intends to do so. When Ben and his friend Riley Poole say they do not want any part of it, he leaves both in the Charlotte. Ian then heads for Washington, D.C. At the Watergate Complex, Ian along with some henchmen create a plan to steal the document. However, Ben decides to save the document and beats Ian to it. Ian figures out that the next clue leads to Philadelphia and is outsmarted at the Liberty Bell by Gates and his friends by stroke of luck. Ben now had the Declaration and goes to New York City, where the next clue leads. See more...
Featured actor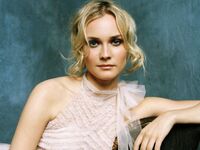 Diane Kruger is a German actress who plays Abigail Chase in National Treasure.
Diane was born as Diane Heidkrüger in Algermissen, Germany. As a child, Kruger wanted to become a ballerina and successfully auditioned for the Royal Ballet School in London. However, after an injury ended her ballet career prematurely, Kruger moved to Paris and turned her energy toward modeling. Kruger soon became interested in acting and took lessons at the Cours Florent. She landed some small appearances in several French films. She made her onscreen debut in 2002 opposite Dennis Hopper and Christopher Lambert in The Piano Player, a TV-movie. See more...
Random Quote
"Okay, Ben, pay attention. I've brought you to the Library of Congress. Why? Because it's the biggest library in the world. Over 20 million books. And they're all saying the same exact thing: Listen to Riley."
New images
Blogs

KillerZ
•
Hello all. I'm planning on adopting this wikia. If anyone has some thoughts or want to do it themselves now the time to do it.
I think this is the prettiest picture of Diane Kruger ever! :-)
What do you think of National Treasure Wikipedia's new look? Let me know below! Abigail Chase 20:38, February 5, 2011 (UTC)
See more >